After deciding on the country for abroad study the next thing you think about is which city will be the best for you. Australia has plenty of options to choose from as it is home to world-renowned universities and colleges. Studying in Australia from Nepal will allow being able to experience the way of life all while getting your higher education. What is even greater about Universities in Australia aside from being one of the best education providers is that they provide various locations that you can choose from. But choosing might still be difficult for you as most cities have reputation for being great education providers for international students.
Every year approximately 3, 00, 000 international students choose Australia to be their study destination. Among them, Expert Education and Visa Services have been able to send more than 40,000 students to the study destination of their choice. We are one of the leading student consultancies in Nepal and have branches in over 12 countries. Our expertise helps students find suitable courses for them in recognized universities in Australia.
Here is a list of cities you would want to select from:
Sydney
Sydney has been known to be one of the best student cities in the world. The city has a great climate with warm summers and mild winters. It offers fantastic lifestyles with great outdoors, cafes, shops, world-renowned universities, and a safe environment.
Even though Sydney has a relatively higher living cost, it offers great job opportunities for students who want to study all while gaining work experience. Being home to people from over 180 nations it is one of the most welcoming and multicultural cities.
Besides all the great opportunities, Sydney also provides great landmarks such as The Sydney Opera House, Sydney Harbour Bridge, Museum of Contemporary Art, Queen Victoria Building, and many more such amazing sceneries you wouldn't want to miss.
2. Melbourne
Melbourne is known to be third in the list of 2018 QS Best Student Cities Index as the city offers a great quality of life and amazing career opportunities. It is the cultural capital of Australia and around 270,000 university students choose Melbourne as their study destination. Being the 10th best city in the world for 'employer activity' it helps students get numerous job opportunities.
The city has a beautiful natural surrounding and vibrant culture along with world-class universities that attract many international students.
It has a well-developed job market which helps students get job opportunities easily.
Here's an interesting fact about Melbourne, this city has the highest number of cafes and restaurants per number of people in the world. And according to the Crimes Act of 1958, if you meet up with a Pirate in Melbourne, you must not trade with them…
3. Brisbane
Brisbane is known to have one of the highest student ratios in the world because of its high-quality and accessible lifestyle. As compared to other cities Brisbane is comparatively affordable for international students wanting to study in Australia. This city is home to Australia's largest Gallery of Modern Art where you'll be able to enjoy and learn about other cultures and festivals.
Having strong economic growth Brisbane creates numerous employment opportunities for the students as well as career opportunities for the graduates.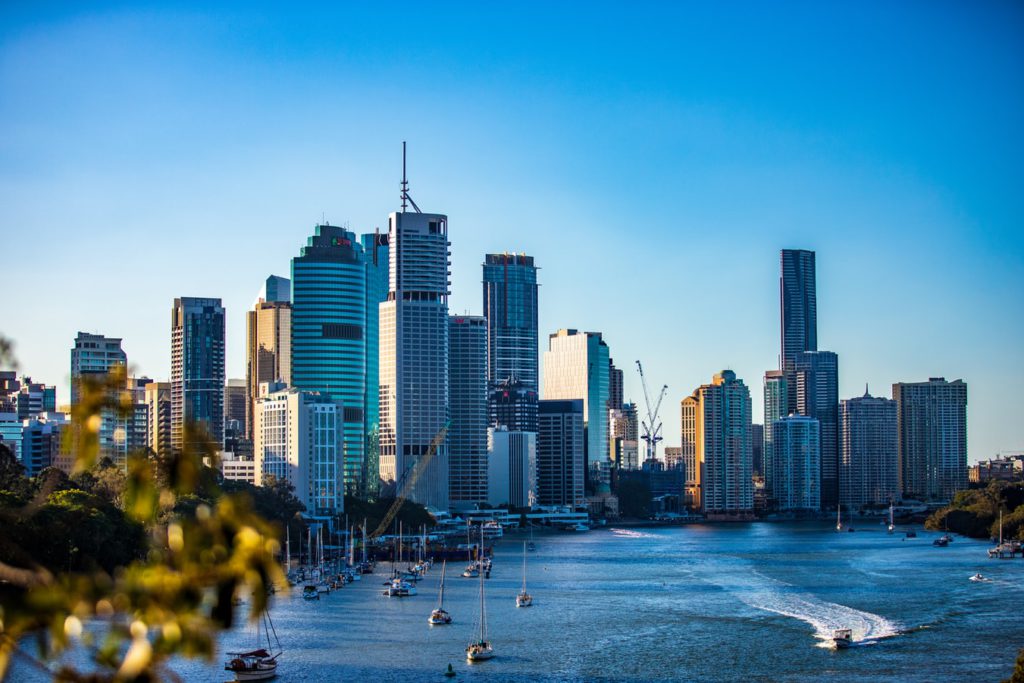 Having more than 300 days of sunshine per year Queensland is called the sunshine state. The city consists of various attractions such as the Great Barrier Reef, coastal beaches, the Daintree Rainforest, etc. With students getting 50% off on TransLink public transport services, this city is quite affordable.
4. Perth
Perth has gained global recognition for its growing economy and high employment rate. The city provides world-class education being home to four of the world-class universities, various English language colleges, and vocational institutes. It has an efficient public transport system and an affordable accommodation option that is preferable for international students.
Perth not only attracts students because of their world-renowned universities but also due to beautiful landscapes. Hence students will have plenty of options to choose from in their leisure time.
5. Canberra
Being Australia's capital Canberra is known for museums, universities, and world-class research centers. The city is much quieter with excellent infrastructure and the best roads. It attracts students from all over the world as it is a relatively affordable option. It is a vibrant city with incredible nature that offers a variety of opportunities to students wanting to study in Australia. Canberra is also known for being the safest city and also for hot air balloons.
The city is home to 35,000 students among which 9,000 are international students. You could be one of them if you apply for it now. Our team of experts will assist you with the process required to study abroad in Australia.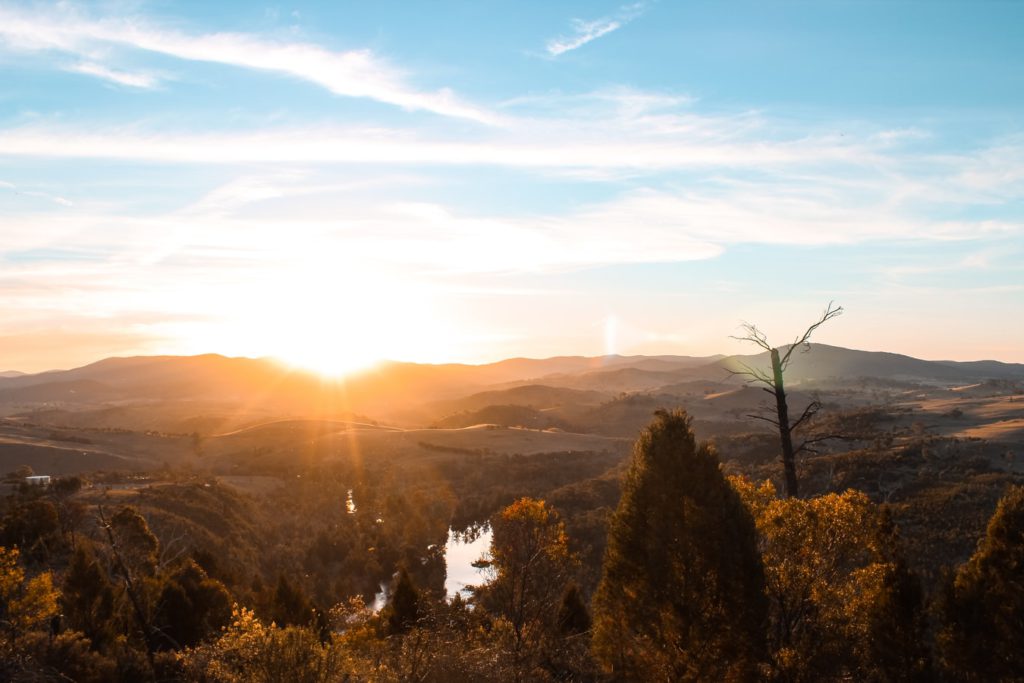 6. Adelaide
The city has been called the most contested city in the world and is home to some of the most beautiful beaches and wine districts. Welcoming international students from more than 150 countries Adelaide is home to 20 percent of people who aren't from Australia at all.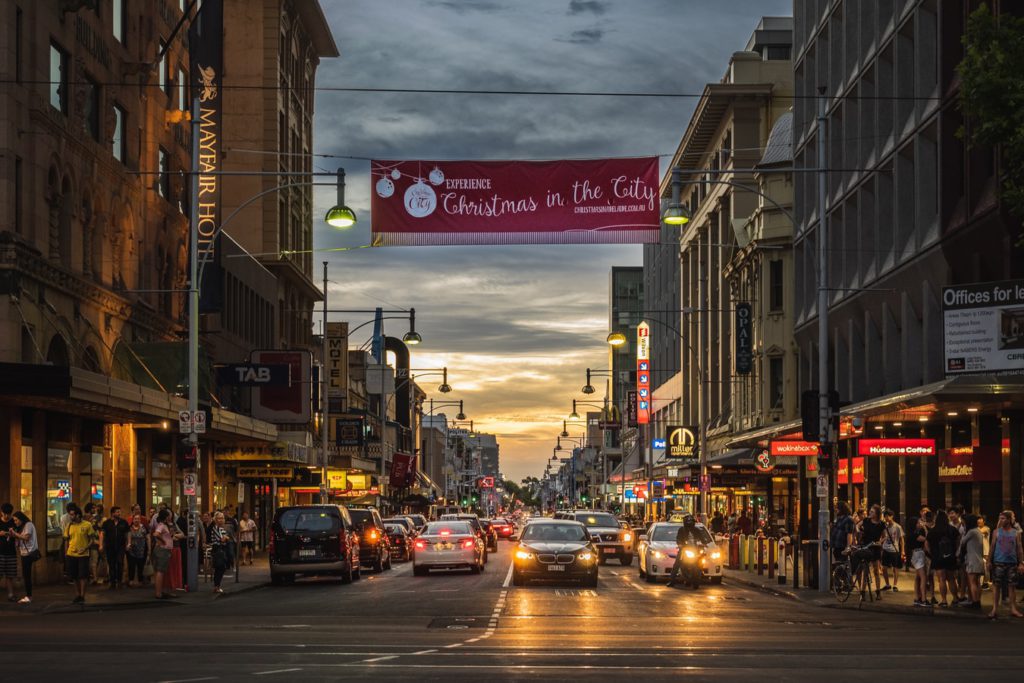 Besides being home to globally ranked universities, Adelaide is known for hosting over 400 festivals and events which is why it is also known as Festival state.
7. Gold Cost
Gold Coast is famous for sun, sand, and surf. Being the sixth-largest city in Australia it is home to several universities that provide world-class education. Hence the city has around 30, 000 university students.
The city is known for its beautiful beaches and friendly residents. Gold Coast also hosts various festivals of different cultural communities and here you'll get the chance to be exposed to a new way of living, culture, tradition, etc.
For students looking for part-time work, you can easily find one in the Gold Coast. This will help students enhance their skills and knowledge all while studying.
Are you still confused regarding which city will be the best for you?
Book an appointment with us today and our team of professionals will be happy to be able to assist you with the process.
We Expert Education and Visa Services have helped thousands of students make their academic goals come true. And you can be one of them. Do not hesitate to contact us.